You've been googling different results looking for the tattoo aftercare product that is the exact one that that you need amongst all the suggestions. You've read different opinions, thoughts, "facts" but you're still not convinced. We've all been there and without a doubt you definitely want to get the right one so you can have a safe and smooth tattoo healing process.
Well, overtime as I've gotten more and more tattoos and have exponentially covered my body and gained more insight into the tattoo aftercare process and products I've steered away from designer/cool brands and looked into what is MOST EFFECTIVE for the BEST PRICE.
After all.. That's what we want right? Something that works and doesn't break the bank especially if you're getting a lot of work done!
Like I always say, you want to listen to your artist, but if you're on Google looking for the #1 Tattoo Aftercare product that's essential for tattoo healing and you don't trust what you were told I'm more than happy to provide you my thoughts on the topic.
The number one tattoo aftercare product for healing tattoos would have to be the antibacterial soap that you choose after getting your tattoo to clean your skin with. Many people overlook this detail and in turn put themselves into a risky position that could lead to infections, or worse.
Essential Tattoo Aftercare Products
When looking for a great tattoo soap you want to check and see to make sure it is unscented. If it is scented it could lead to irritation and more skin sensitivity derived from the chemicals used in making the product scented. That's why I choose Dial Gold Antibacterial Soap.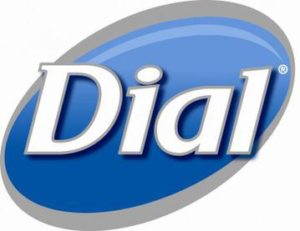 Benefits of Cleaning your Tattoo
Tattoo Healing and Cleaning is often overlooked and can lead to quite a few issues that you would encounter if not done properly which could include:
Irritable Tattoo Scabbing (scabbing is normal)
Low Color/Tattoo Quality
Infections
The list goes on and keeping your work and skin clean should be a no brainer. But it's essential to pick a strong and well suited antibacterial soap for cleaning your tattoo during the aftercare process.
A bonus recommended essential along with the soap for cleaning your tattoo would be bundling it with a great ointment to aid in skin recovery and tattoo protection. Some people believe in dry healing their tattoo and I have heard of people doing it successfully however with my tattoos I am an avid proponent of using the best tattoo ointments.
I have gone through a wide variety of tattoo healing ointments seeking one that works well for me. Currently, my go to ointment during the tattoo healing process has been A & D ointment  simply because it provides a thin layer of ointment over the skin which doesn't suffocate my pores, it's affordable and can be used on other skin issues, and it's simply been the easiest and cleanest to use.
What should you do from here?
Well it's obvious you were looking for answers, you need the essential tattoo aftercare products for the tattoo healing process and from my knowledge and experience you will be hard pressed to find more bang for your buck over Dial Antibacterial Soap and A&D Ointment.
Good luck and happy healing!